Preparatory set
Students will make a preliminary Crimes Against Humanity timeline of the advancements and setbacks of the human rights work of Louise Arbour. Students can use her interview, her biography as well as the Moments in Time section of this resource to build an initial timeline.
Activity 1
Louise Arbour's work on human rights
Louise Arbour has made many presentations on human rights to various organizations that may be viewed on YouTube. Watch some of these and discuss their impact and implications.
Activity 2
The International War Crimes Tribunal
Use the movie, Hunt for Justice, The World is Watching, for a film study. It portrays Louise Arbour's role as the Chief Prosecutor for the International War Crimes Tribunal in The Hague. You can also access a short trailer of the movie for discussion purposes.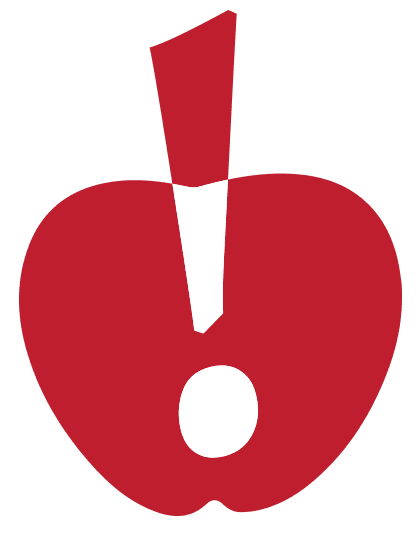 Viewer discretion is advised. Please review before asking students to view.
Activity 3
Research and presentation
Assign or have students choose one of the following aspects of Louise Arbour's work for a research presentation. The presentation should outline the conflict, explain how articles and sections of the conventions and declarations apply, and describe the legal solutions reached or imposed to acknowledge and/or cease the conflict from escalating.
International Criminal Tribunal for the former Yugoslavia. The following links offer official overview on the issue.


Global Policy Forum - Yugoslavia

International Criminal Tribunal

International Criminal Tribunal for Rwanda. The following links offer official overview on the issue.


United Nations International Criminal Tribunal for Rwanda

Power Structure and Treatment of Inmates at an Ontario Women's Prison. The following link offers Louise Arbour's official report.

Louise Arbour's Report to the Government of Canada
For a PDF version of her report (1.2 MB)

There are many good opinion pieces on the issue and we've included one as an example.
Overview of Women's riot at Kingston's Prison for Women
Activity 4
Canadian Charter of Rights and Freedoms
The 1960 Canadian Bill of Rights was Canada's first federal law to protect Human Rights and Fundamental Freedoms. Although it was considered groundbreaking at the time, it was eventually superseded by the Canadian Charter of Rights and Freedoms enacted on April 17, 1982. Section 15, Equality Rights within the Charter, came into effect three years later, on April 17, 1985, to give governments time to bring their laws into line with section 15.
The Charter is founded on the rule of law and entrenches the rights and freedoms Canadians believe are necessary in a free and democratic society in the Constitution of Canada. It recognizes primary fundamental freedoms (e.g. freedom of expression and of association), democratic rights (e.g. the right to vote), mobility rights (e.g. the right to live anywhere in Canada), legal rights (e.g. the right to life, liberty and security of the person), equality rights and the multicultural heritage of Canadians. It also protects official languages and minority language education rights. In addition, section 25, guarantees the rights of Aboriginal Peoples in Canada.
The Charter is divided into 34 sections. Have each student choose one of the first 31 sections to research and present to the class, focusing on the content, implications and enforcement of the chosen section.
Sections 32 and 33 deal with the application of the Charter and are commonly called the "Not Withstanding Clause". The provincial and territorial legislatures have rarely used this section, and it has never been used by the Canadian parliament. Have students research where and when this clause has been used by provinces and territories. Organize debates to illustrate issues for which it has been used.
Advocacy activity
Have students look at the changes recommended by Louise Arbour, in her report of the Commission of Inquiry into Certain Events at the Prison for Women in Kingston, where she investigated allegations of abuse of the prisoners. In her report she states the treatment of prisoners at the facility had been "cruel, inhumane and degrading". This Arbour Commission Report resulted in extensive changes for women in the prison system. There are now specialized advocacy groups working on behalf of prisoners and/or for the maintenance of fairness within the justice system.
Have students identify some of these advocacy groups and learn about the focus of some of their activities. Have your students select one such focus and prove the need for advocacy in that area. Arrange for students to share their findings and their views in one of the following ways:
oral presentation
video clip
visual presentation
soap-box speech
Culminating activity
Marginalized groups and the charter
In legislation, all citizens of Canada are protected by the Canadian Charter of Rights and Freedoms. However, there are people living in Canada who may not feel the benefit of its protection.
Ask students to conduct research to learn more about one of the following human rights issues in Canada:
Migrant farm workers
Foreign Domestic workers
People under the auspices of the "Temporary Foreign Workers Program"
First Nation, Inuit and Métis people
Extension activity
Former CIA employee Edward Snowden leaked several classified documents concerning global surveillance by various governments. According to Snowden his "sole motive" for leaking the documents was, "to inform the public as to that which is done in their name and that which is done against them."
Which human rights may have been violated by Snowden? Can you justify his actions? If so, how?
Which human rights may have been violated by governments? Can you justify their actions? If so, how?
Ask your students to explain the difference between civil rights and human rights. Follow up by discussing:
At what point do civil rights and human rights intersect?